About us

Ceit, a reference in Advanced Manufacturing:
• Almost 30 years of experience in PM
• Offering customized powders
• Center of excellence accredited by CDTI
Almost 40 years working withg powders
More than 100 experimental atomizations per year

Atomizations with the most diverse materials (ferrous master alloys, stainless, refractory steels, structural steels, superalloys, etc.)

Playing a direct role in the creation of the Aubert&Duval plant in Irun, the only industrial gas atomization facility in Spain
Projects
Ceit's experts in atomization have done research for a number of different projects that have become in important milestones in the way to improving powder metallurgy and atomization techniques.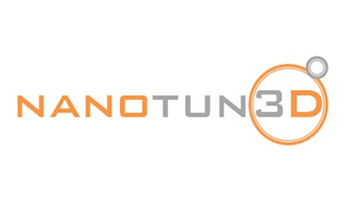 Nanotun3D: a European Project which takes advantage of the possibilities of Additive Manufacturing (AM) together with the development of a specially tailored Ti- based nano-additive material to achieve dramatic improvements in structural parts in the aerospace, mobility, and equipment sectors.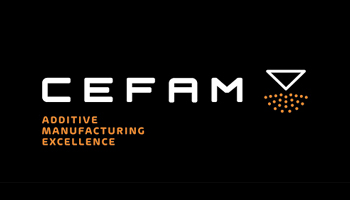 CEFAM: CDTI's Cervera Network. Each of participating research centers has been named a Cervera Center of Excellence in Additive Manufacturing technology.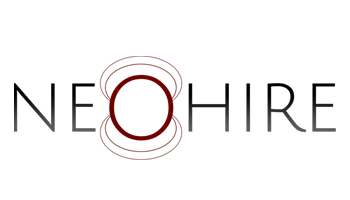 Neohire: the main objective is to reduce the use of rare earth elements (REE), as well as Co and Ga (CRM), in the permanent magnets used in wind turbine generators (WTG). This objective is mainly achieved through the development of:
a) a new concept of bonded NdFeB magnet able to substitute the present state-of-the-art sintered magnets for WT, and
b) new techniques for recycling the CRM from future and current permanent magnets (PM) wastes.
Publications
Ceit has a large number of publications in the field of atomization. Our experts frequently contribute to specialized media, showing the conclusions of their research work.
Journals
M. Pasupathy, J. M. Martín, A. Rivas, I. Iturriza and F. Castro, Effect of the solidification time on the median particle size of powders produced by water atomization, Powder Metallurgy, Vol. 59, Nº 2, p. 128-141, 2016 (doi:10.1080/00325899.2015.1117693)

K.L. Alvarez, J. M. Martín, M. Ipatov and J. Gonzalez, Soft magnetic amorphous alloys (Fe-rich) obtained by gas atomisation technique, Journal of Alloys and Compounds, Vol. 735, p. 2646-2652, 2018 (doi: 10.1016/j.jallcom.2017.11.272)

K. L. Alvarez, J. M. Martín, M. Ipatov, L. Dominguez and J. Gonzalez, Magnetic properties of annealed amorphous Fe72.5Si12.5B15 alloy obtained by gas atomization technique, IEEE Transactions on Magnetics, Vol. 54, Nº 11, Art. Nº 2002405, Nov. 2018 (doi: 10.1109/TMAG.2018.2839258)

G. Sarriegui, J. M. Martín, M. Ipatov, A. P. Zhukov and J. Gonzalez, Magnetic properties of NdFeB alloys obtained by gas atomization technique, IEEE Transactions on Magnetics, Vol. 54, Nº 11, Art. Nº 2103105, Nov. 2018 (doi: 10.1109/TMAG.2018.2839906)
Conferences
M. Pasupathy, J.M. Martín, I. Iturriza and F. Castro, Effect of melt composition and operational parameters on powder characteristics after water atomization, Proceedings of the Powder Metallurgy World Congress and Exhibition PM2010 (Florence, Italy, 10-14 Oct 2010), Vol. 1, p. 17-24, EPMA, Shrewsbury, UK, 2010

M. Pasupathy, J.M. Martín, I. Iturriza and F. Castro, Effect of the atomizer geometrical configuration on the particle size and shape of water atomized powders, Proceedings of the International Powder Metallurgy Congress and Exhibition Euro PM2011 (Barcelona, Spain, 9-12 Oct 2011), Vol. 2, p. 9-14, EPMA, Shrewsbury, UK, 2011

M. Pasupathy, J.M. Martín, A. Rivas, I. Iturriza and F. Castro, Experimental characterization of water jets for melt atomization and their impact on powder properties, Proceedings of the Powder Metallurgy World Congress & Exhibition PM2012 (Yokohama, Japan, 14-18 Oct 2012), CD (ISBN 978-4-9900214-9-8), paper 15C-T1-6, Japan Society of Powder and Powder Metallurgy, 2012

E. Urionabarrenetxea, J. M. Martín, A. Rivas, I. Iturriza and F. Castro, Experimental study and simulation of the gas flow in the atomisation chamber during close-coupled gas atomization, Proceedings of the International Powder Metallurgy Congress and Exhibition Euro PM2013 (Gothenburg, Sweden, 15-18 Sept 2013) (ISBN 978-1-899072-42-2), Vol. 2, p. 257-262, EPMA, Shrewsbury, UK, 2013

Y. Masip, M. Pasupathy, J.M. Martín, I. Iturriza and F. Castro, Characteristics of water atomized particles produced using a broad range of atomization pressures and water-to-melt mass ratios, Advances in Powder Metallurgy and Particulate Materials, Proceedings of the 2014 International Conference on Powder Metallurgy and Particulate Materials PM2014 (Orlando, FL, USA, 18-22 May 2014), CD (ISBN 978-0-9853397-6-0), Part 2, p. 61-75, MPIF, Princeton, NJ, USA, 2014

E. Urionabarrenetxea, J.M. Martín, A. Rivas, I. Iturriza and F. Castro, Influence of key operational and geometrical variables on the particle size during close-coupled gas atomisation, Proceedings of the International Powder Metallurgy Congress and Exhibition Euro PM2014 (Salzburg, Austria, 21-24 Sept 2014), Category PM Structural Parts, Subcategory Powder Manufacturing and Processing, EPMA, Shrewsbury, UK, Conference proceedings USB (ISBN 978-1-899072-45-3), 2014

J. Pérez-Arbulu, N. Burgos, J. M. Martín, I. Elosegui, M. Martínez-Iturralde, G. Almandoz and A. Escalada, Manufacturing of isotropic bonded NdFeB magnets from gas atomised powders, International Powder Metallurgy Congress and Exhibition Euro PM2015 (Reims, France, 4-7 Oct 2015), Strand New Materials and Applications, Topic Functional Materials, Technical Session 7: Functional Materials, EPMA, Shrewsbury, UK, Conference proceedings USB (ISBN 978-1-899072-47-7), 2015

E. Urionabarrenetxea, J. M. Martín, F. Castro and S. St-Laurent, Optimization of a gas atomisation process for the production of fine powders, International Powder Metallurgy Congress and Exhibition Euro PM2015 (Reims, France, 4-7 Oct 2015), Strand PM Structural Parts, Topic Powder Manufacturing, Technical Session 16: Powder Manufacturing, EPMA, Shrewsbury, UK, Conference proceedings USB (ISBN 978-1-899072-47-7), 2015

N. Burgos, C. Mayer, J. M. Martín, P. Vikner and F. Castro, Manufacturing of a magnetocaloric component by uniaxial pressing and sintering of La-Fe-Co-Si alloy powders produced by gas atomization, International Powder Metallurgy Congress and Exhibition Euro PM2016 (Hamburg, Germany, 9-13 Oct 2016), Strand New Materials and Applications, Technical Session 68: High Entropy Materials, EPMA, Shrewsbury, UK, Conference proceedings USB (ISBN 978-1-899072-47-7), 2016

J. Pérez-Arbulu, N. Burgos, J. M. Martín, I. Elosegui, M. Martínez-Iturralde, G. Almandoz and A. Escalada, Optimisation of a compression moulding process for isotropic bonded NdFeB magnets starting from gas atomised powders (Brussels, Belgium, 19 Oct 2016), EARPA FORMForum (Future of Road Mobility Forum), Technical papers and presentations part II, EARPA, Brussels, Belgium, FORMForum – Proceedings, http://www.earpa.eu/earpa/61/proceedings.html, 2016

K. L. Alvarez C., J. M. Martín, M. Ipatov and J. Gonzalez, Soft magnetic amorphous alloys (Fe-rich) obtained by gas atomization technique, 24th International Symposium on Metastable, Amorphous and Nanostructured Materials ISMANAM 2017 (San Sebastian, Spain, 18-23 Jun 2017), Topic 8. Metallic glasses (bulk, rapidly quenched), poster MG-23P, A. Zhukov (Ed.), San Sebastian, Spain, Abstracts book USB (ISBN: 978-84-697-3162-8), 2017

E. Urionabarrenetxea, J. M. Martín, A. Rivas and F. Castro, Influence of the atomiser geometry on the gas flow in close-coupled gas atomization, International Powder Metallurgy Congress and Exhibition Euro PM2017 (Milan, Italy, 1-5 Oct 2017), Strand Core PM, Technical Session 7: Modelling, EPMA, Shrewsbury, UK, Conference proceedings USB (ISBN 978-1-899072-47-7), 2017

N. Burgos, C. Mayer, J. M. Martín (presenter), P. Vikner and F. Castro, Compression moulding of gas atomised LaFeSi alloys for magnetic refrigeration applications, International Powder Metallurgy Congress and Exhibition Euro PM2017 (Milan, Italy, 1-5 Oct 2017), Strand New Materials, Processes and Applications, Technical Session 35: New Materials, EPMA, Shrewsbury, UK, Conference proceedings USB (ISBN 978-1-899072-47-7), 2017

K. L. Alvarez, J. M. Martín, M. Ipatov, L. Dominguez and J. Gonzalez, Magnetic properties of annealed amorphous alloys (Fe-rich) obtained by gas atomization technique, 2018 IEEE International Magnetic Conference INTERMAG 2018 (Singapore, 23-27 Apr 2018), Digest 1800BB04, IEEE Conference Publication, Conference proceedings, 2018 (doi: 10.1109/INTMAG.2018.8508060)

G. Sarriegui, J. M. Martín, M. Ipatov, A. P. Zhukov and J. Gonzalez, Magnetic properties of NdFeB alloys obtained by gas atomization technique, 2018 IEEE International Magnetic Conference INTERMAG 2018 (Singapore, 23-27 Apr 2018), Digest 1800AB12, IEEE Conference Publication, Conference proceedings, 2018 (doi: 10.1109/INTMAG.2018.8508122)

A. Fernández-Roiz, A. Zoz, W. Garcia Vargas, J. M. Martín and M. Queck, Development of a process to manufacture spherical nanoreinforced titanium alloy powders for additive manufacturing, International Powder Metallurgy Congress and Exhibition Euro PM2018 (Bilbao, Spain, 14-18 Oct 2018), Strand Additive Manufacturing, Session 17: Special Materials II, EPMA, Shrewsbury, UK, Conference proceedings USB (ISBN 978-1-899072-50-7), 2018

E. Urionabarrenetxea, A. Fernández-Roiz, J. M. Martín, I. Iturriza, A. Avello and F. Castro, Injection of ceramic nanoparticles during gas atomization to produce metal matrix nanocomposite powders, International Powder Metallurgy Congress and Exhibition Euro PM2018 (Bilbao, Spain, 14-18 Oct 2018), Strand Press and Sinter, Session 22: Powder Production & Characterisation, EPMA, Shrewsbury, UK, Conference proceedings USB (ISBN 978-1-899072-50-7), 2018

E. Urionabarrenetxea, J. M. Martín and A. Avello, Influence of some geometric features of the atomisation chamber on particle agglomeration and satellite formation during gas atomization, International Powder Metallurgy Congress and Exhibition Euro PM2019 (Maastricht, The Netherlands, 13-16 Oct 2019), Strand Additive Manufacturing, Session 8: Powders for AM - Powder Production, EPMA, Shrewsbury, UK, Conference proceedings USB (ISBN 978-1-899072-51-4), 2019

K. L. Alvarez C., J. M. Martín, M. Ipatov, L. Dominguez and J. Gonzalez, Effect of composition and particle size on the soft magnetic character of Fe-rich amorphous alloys obtained by gas atomization, International Powder Metallurgy Congress and Exhibition Euro PM2019 (Maastricht, The Netherlands, 13-16 Oct 2019), Strand Functional Materials, Session 36: Functional Materials - Magnetic Materials EPMA, Shrewsbury, UK, Conference proceedings USB (ISBN 978-1-899072-51-4), 2019